Welcome to St. James's School's Website
St. James's School is located in Kuala Belait town along Jalan Mckerron and corner of Jalan Maulana. The main gate faces various government offices such as the Post Office, Labour Department and Immigration Office. The south wing faces the Jubli Park, overlooking the  South China Sea. From the north wing of the building, lies the TelBru Office. St. James's School is situated at the Kuala Belait district, Brunei Darussalam, an oil producing Islamic country in the island of Borneo in South East Asia.
The school has been established for more than 70 years and offers education for Kindergarten, Primary and Secondary levels. St James's School prepares her students to be well rounded individuals capable of meeting the challenges of the new millennium.
The school's motto is Esprit de Corps /espri de kor/, which means a feeling of pride and mutual loyalty shared by the members of a group.
Today, the distinctively modern St. James's School, a monument vision of courage and teamwork and a dream come true for many, stand mighty and tall ready to serve its purpose and its quest for excellence in the field of education.
---


Please click the Admission page and download the registration form.

You may also visit the school during office hours, from 8:00 am to 12:00noon, Monday - Thursday & Saturday


Kindergarten Programme: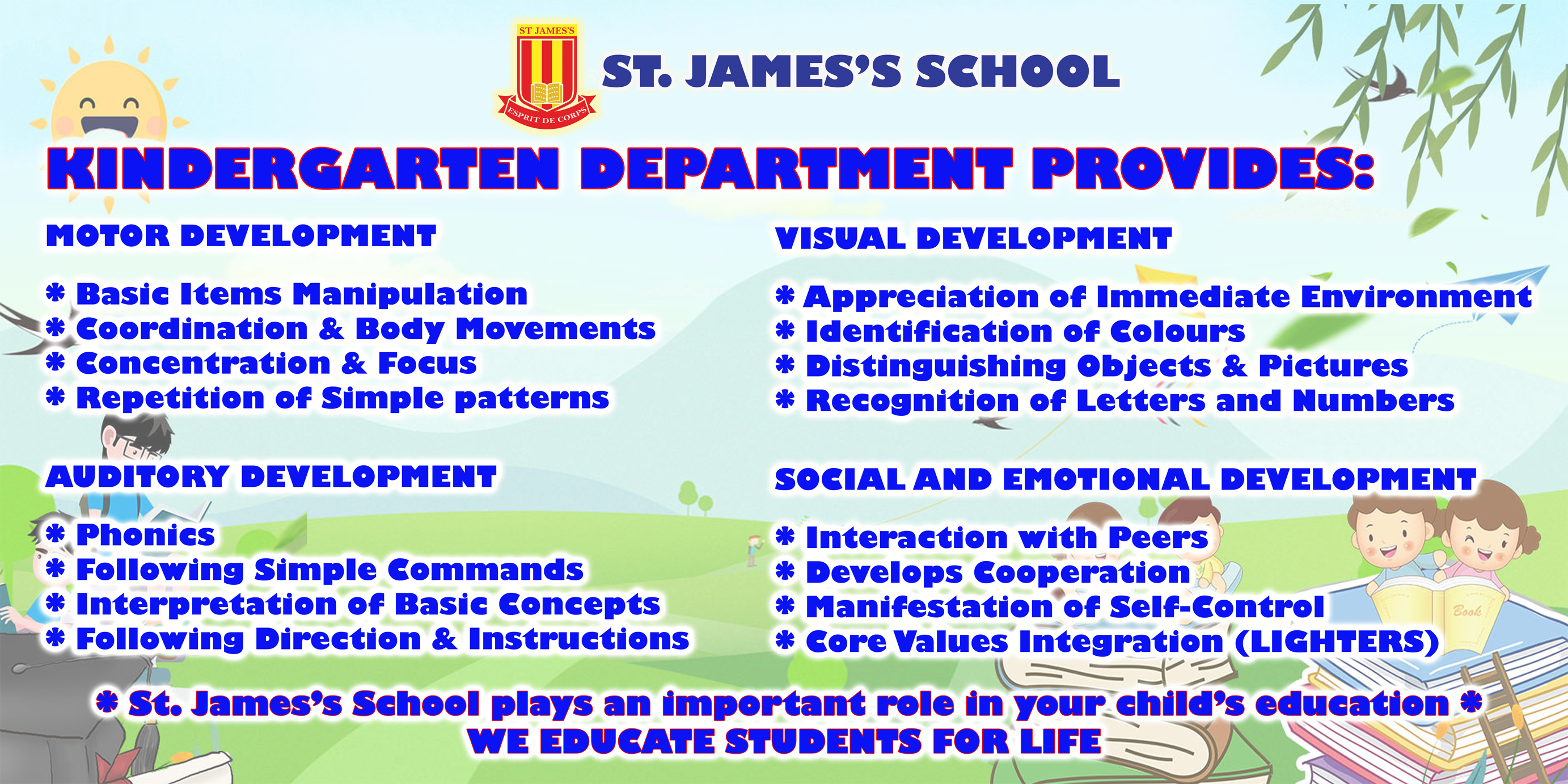 BM Talk by Cikgu Karen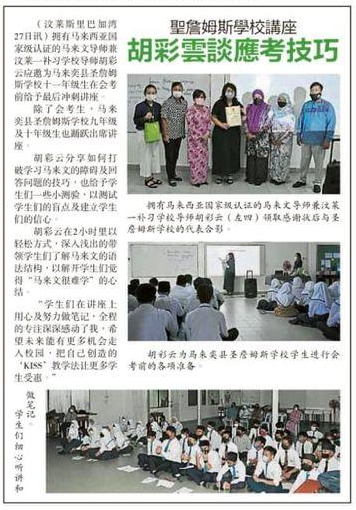 Students feted in much delayed graduation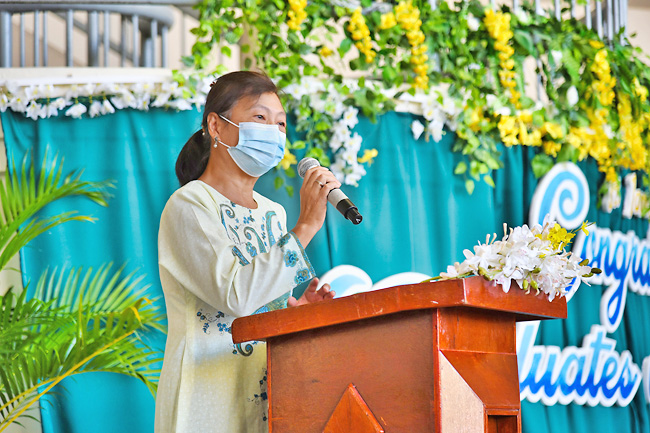 Above: Madam Jane Keasberry, the Consultant and incoming Chairlady of the Board of Governors of St. James's School, delivering her very inspiring speech to the Batch 2021 Graduates
Being a student in the pandemic era is not easy, and it comes with the extra stress and challenges requiring discipline. St James School's Year 6 graduates "made history" and are not overlooked for having survived the highs and lows of the pandemic. Read more...(Borneo Bulletin Article, 29 August 2022 by: Daniel Lim)
---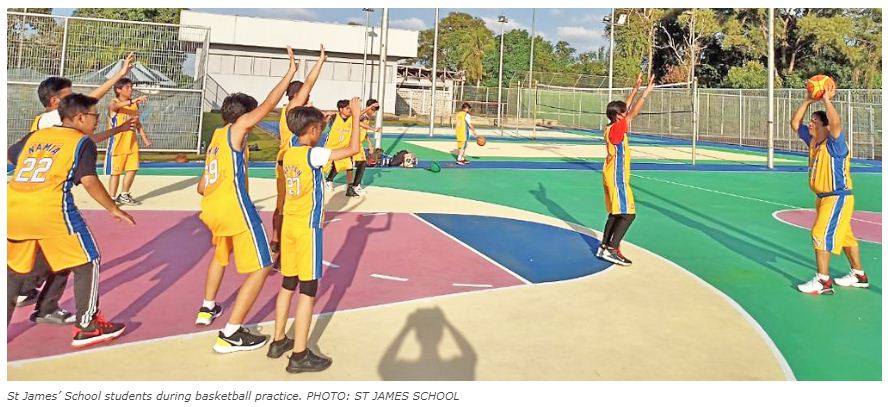 Students shake off rust with return to practice
Fifteen students of St James school's basketball team have resumed proper training at the Mumong Sports Complex following more than three years of hiatus due to the global pandemic. Read more...(Borneo Bulletin Article, 21 August 2022 by: Daniel Lim)
---
GALLERY
DISCIPLINE GUIDELINES
Dress Code and Proper Grooming
Boys Uniform
Boys should wear white polo shirt with short or long sleeves, dark blue trousers, tie (light blue for years 7-9) and (dark blue for years 10-11), black shoes, white socks and songkok.
Girls Uniform
Girls should wear white long sleeves blouse, blue checkered skirt and white tudung with a school's logo, black shoes and white socks. For those who are not wearing tudung, hair must be tied neatly.
PE uniform
PE uniform must be worn during PE and CCA activities only with pair of white and black sport shoes.

Haircut and Fingernails
Boys should have a proper haircut (no dyed hair). The hair must not touch the ears or collar of the shirt. Students must have short fingernails and NO nail polish.
Restricted Items
Mobile Phones (MOE Memorandum KPE/DG/BPS/C/29) Mobile phones are strictly prohibited in school as it may cause disruption to lessons. The rules below will be applied for any offenders.
-click here to view the Student's Handbook